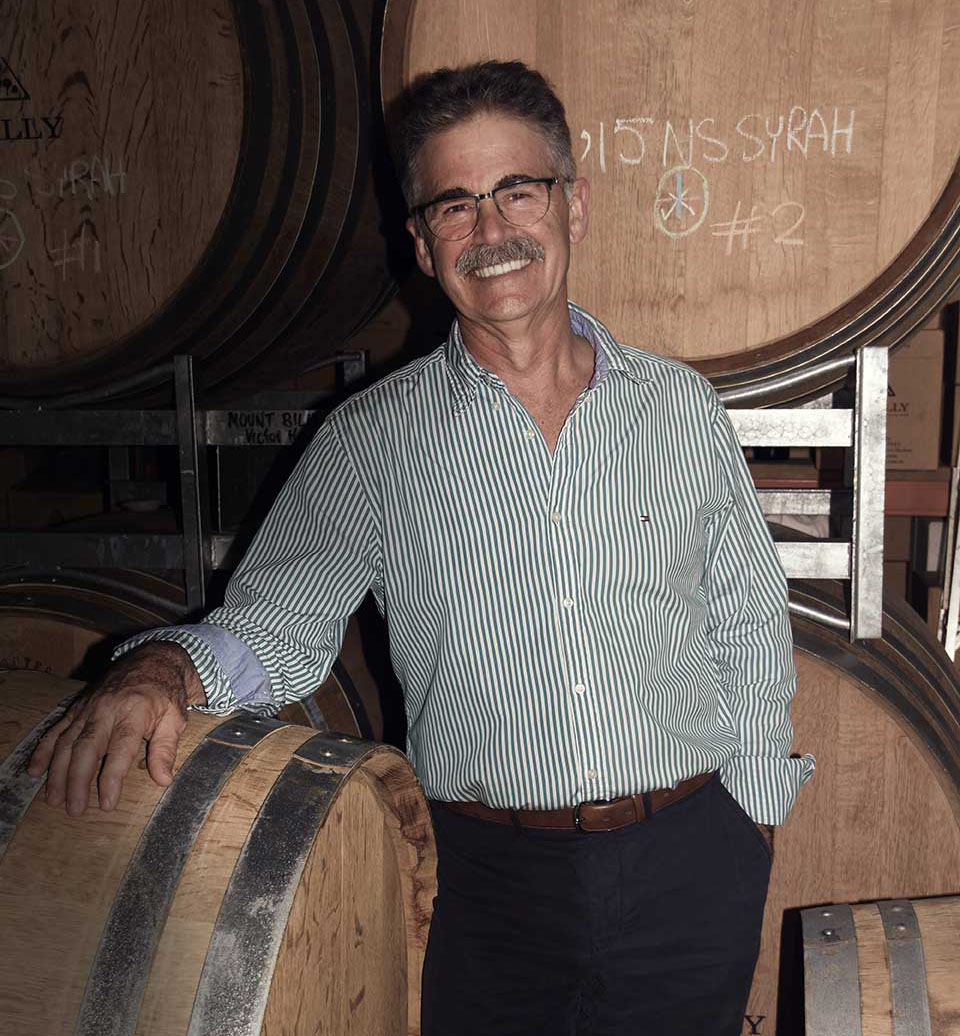 John Edwards is a health professional by trade, with a passion for wine. John does nothing by halves. One thing led to another and in 1992 he planted a 2.4 hectare experimental vineyard on the family's home block – Fleurieu Peninsula, South Australia. This is where the Mt Billy story begins.

With the integral link between the land and the wines produced from it, the fledgling wine business was named Mt Billy, after a large hill located near the home block vineyard. The reservoir at the base of Mt Billy served as the water source in the early years of production. The sound of grape pickers' conversations carried across to the opposite side of the vineyard, clear as day! Hence, the vineyard is named 'No Secrets'.

As weather patterns varied over the years, so too has the composition of No Secrets vineyard – from the 'champenoise' plantings in 1992 to the essentially red wine vineyard today. The evolution has been exciting for John. He has enjoyed the opportunity to experiment with exotic bouquets and flavours.

No Secrets Vineyard remains the primary source of grapes for Mt Billy wines, but from time to time small batches of premium grapes from the Clare Valley, Barossa Valley and Langhorne Creek are brought in to produce Riesling, Shiraz and Grenache.

John Edwards takes pleasure in producing exquisite wines. It is not a profession or a hobby – it is his passion. His exacting eye for detail, standard of excellence, hard work ethic and passion results in wines that have become worthy conversation pieces, to be savoured and enjoyed.

Mt Billy's efforts have been recognised by James Halliday when he rated Mt Billy as a 'Five Red Star Winery' in 2014 and 2015, placing Mt Billy Wines in the top 10% of Australian wine producers.